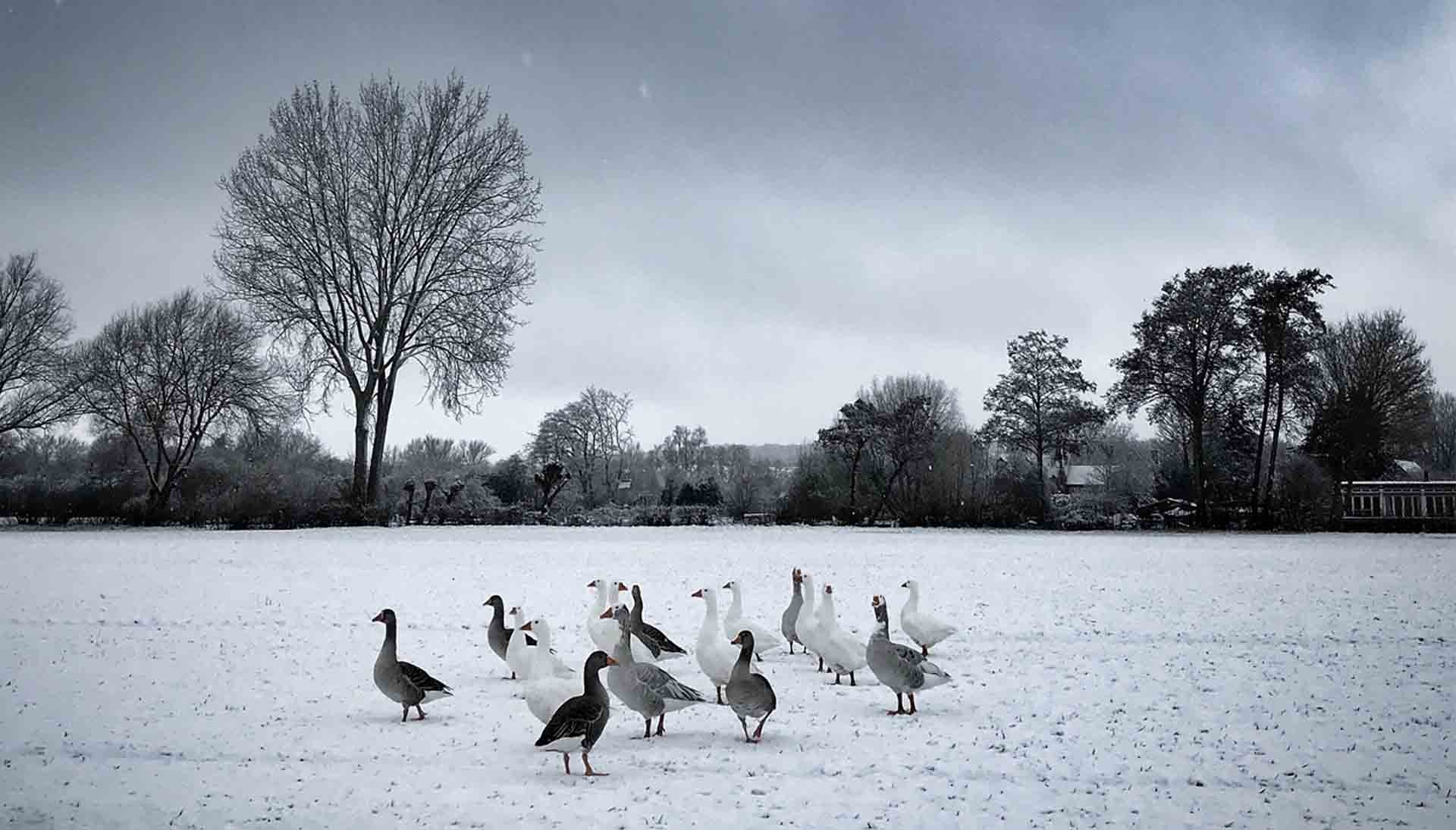 Kars in north-eastern border of Turkey, its geographical location and climate with tremendous natural beauty as well as the homeland of having the highest occurring volcanic plateau is based on -Erz I Kars Plateau.
When it comes to Kars, it is especially worth noting that we are talking about an almost untouched natural beauty. Kars is one of the rare cities where wildlife continues due to its high altitude. Where the greatest diversity of birds Kuyucuk in Turkey, Grizzly Bear and subject to international documentary Allahu Akbar Mountains National Park, the sea, including mad especially thousands of meters above the lake, trekking routes in Yellow Pine forests, caves and should take the strong list of nature lovers, Kars Valley How would you like to discover the natural beauty of?
Kars- Caucasian Highlands
We can say that Kars is a valley city consisting mostly of plateaus due to its geographical composition. Therefore, on the Caucasian lands on the Kars-Erzurum plateau extending to Ardahan, it is full of plateaus that have been the natural guesthouses of nomadic tribes. You should definitely visit the green, cool and virgin plateaus of Kars. After seeing profits in the oil Sarikamish crystal springs reminiscent of the Swiss village of Kars, Turkey Alper, you can declare.
1) A Tradition of Women's Labor and Winter Preparations in Kars Plateaus
It's hard to describe what the sky looks like at this height, but you'll understand what we mean when you see it, but if we try it like this: we can say that the sky is white and you cannot get enough of looking at the line where the earth meets green. You can be sure that you will admire the enchanting vibrancy of the colors. One more thing you will like is the warm welcome of the women from Kars who are making winter preparations in the plateau.
In the highlands where women who process milk are preparing for winter, watching animals that spread freely by eating a thousand kinds of herbs, flowers, chatting with women, stop and watch the landscape of the plateau and breathe the beautiful highland air will be one of the unforgettable moments of your Kars holiday.
2) Floral Scented Plateaus
Kars plateaus, where thousands of flowers are grown, are among the few places in the world with their rich flora and botanical diversity. The value of Kars highland honey comes from this botanical diversity. The soil is virgin without extensive agriculture, and the oxygen rate is high due to the altitude. Especially the spring months are the best time to hear the fragrant floral scents of Kars springs and to breathe in the fresh air.
Since plateau tourism has not yet developed, you will be one of those who discover this magnificent beauty. Some of Kars' beautiful publications are:
Köroğlu Plateau.
Çallı Plateau.
Mışko Plateau.
Trekking Routes in Yellow Pine Forests
In Kars, which is a candidate to be the popular route of nature walks, important studies have been carried out in recent years to create special trekking routes for professionals and amateurs, graded according to various difficulty levels. The nature of Kars is particularly suitable for nature sports such as hiking, climbing and mountaineering. At the point of utilizing this potential, trekking routes are created as a result of the works carried out by the municipality, governorship and nature sports clubs. We invite nature lovers and hiking enthusiasts to Kars to explore the trekking routes in our mountains covered with Scotch Pine trees.
Some of the walks and routes you can participate in:
Sarıkamış Martyrs Memorial Walk 8.5 kilometers / difficulty level: medium
Susuz Vadisi Hiking Trekking 11 kilometers / difficulty level: medium
Sarıkamış Martyrs Memorial Climb 12 kilometers / difficulty level: medium
Yağlıca Mountain Trekking 5 kilometers / difficulty level: medium
Keklik Valley Hiking Trails 12 kilometers / difficulty level: medium
Allahuekber Mountain Climb 14 kilometers / difficulty level: difficult
Kars' Sorrowful Paradise Allahuekber Mountains National Park
Allahuekber Mountains National Park, which includes the Sarıkamış Martyrdom and Ski Center, is one of the most precious natural beauties of Kars. The saddest story of our history is hidden in these mountains, where nearly 90 thousand soldiers were martyred during the First World War. Mountains covered with Scotch Pine Forests are also a protection area for wildlife and endangered species. Allahu Akbar Mountains, where the vegetation and the richest biodiversity, is a National Park in Turkey. The untouched nature of Kars is one of the rare regions in our country where human beings are in harmony with nature.
National Park; is a home for wild mammals such as bears, foxes, lynxes, pigs and badgers, and it is also a home for special endangered species such as red squirrel, steppe eagle and rock marten.
Allahuekber National Park, which has a distinct beauty in every season, is one of the favorite natural beauties of Kars, which fascinates those who see it with its nature.
City of Valleys
The Kars volcanic plateau, located in the Caspian Sea basin with its lands between the Aras River, Arpaçay and Kars Stream, is divided into valleys. The magnificent valleys with waterfalls are among the natural beauties of Kars that you must see.
1) Enjoying Hot Springs in Susuz Valley 
Susuz is also one of the most well-known districts of Kars. Susuz Waterfall is one of the touristic places where both residents and tourists show great interest especially in spring and summer. We can say that the waterfall that pours into the valley is the source of beauty of Susuz Valley. There is also a hot spring close to the waterfall. We strongly recommend that you enjoy being in this magnificent beauty while relaxing in the spa.
2) Where History Meets Nature: Borluk Valley
Apart from the tranquility of the lush green vegetation in spring, we witness the meeting of nature and history thanks to Borluk rock paintings and monumental remains, which are thought to belong to the Paleolithic period, while visiting the Borluk Valley. As you wander the slopes of the valley, you will follow the traces of the prehistoric period of people who lived thousands of years ago through the deer paintings drawn on the rocks.
3) Indispensable of Keklik Valley Photography Routes  
Keklik Waterfall, which freezes in the winter, flows most enthusiastic in the spring months. The waterfall pouring into the valley makes flowers of thousands of colors bloom in the Oregano valley. Professional nature photographers organize tours from all around the world and Turkey for those who wants to take pictures of colorful flowers and partridges in this "natural studio" environment.
World Birdwatching Day in Kuyucuk Lake
Another very important natural beauty that you must-see in Kars is Kuyucuk Bird Paradise, which has the most bird species observed in Turkey. Declared as an internationally important wetland in 2009, Lake Kuyucuk is also a wildlife development area. According to the information provided by the Culture and Tourism Directorate, Kuyucuk Bird Sanctuary, where 182 bird species have been observed, is among the few bird watching areas in the world.
Birdwatchers from all over the world and professionals working in this field are counting species in Kuyucuk Lake as part of World Birdwatching Day events. One of the natural values ​​of Kars that has not been discovered yet is Kuyucuk Bird Paradise.
World Bird Watching Day events are organized by KuzeyDoğa Association every year on the first weekend of October. You can contact the association to follow up and get involved.
The Peaceful Silence of Lakes Thousands of Meters Above Sea Level
It is not possible without adding the lake sides with its enormous beauty to the list of natural beauties to visit in Kars, especially Çıldır Lake. Aygır Lake and other lakes, which will be especially loved by those who love fishing, are among the most preferred activities by the people of Kars during the summer season to have a family picnic and spend time alone with nature.
You should definitely see the natural lakes of Kars with their magnificent beauty thousands of meters above sea level:
Çıldır Lake, Aygır Lake, Turna Lake, Erhan Lake, Çenekçi Lake