Kars Hotels - Işıl Park Hotel
Our hotel, which is one of the most preferred hotels in Kars, is among the most suitable in terms of Kars hotel prices for accommodation in Kars.
Işıl Park Hotel is located in the central district of our ancient city Kars, known as Paris of the East with its magnificent nature, historical and cultural wealth. We are pleased to host our guests from all around Turkey and the world domestic and foreign for 12 months of the year at full capacity service.
The comfort and safety of our guests in our elegant and meticulous rooms in our modern hotel building underlies the service understanding of our staff and hotel. As Işıl Park Hotel, it is among our missions to protect and support the growing interest to our city's tourism. It is important for us that you stay in a quality place where your expectations are met and that you leave our city satisfied.
Wireless Internet
Our hotel has a wireless internet connection that you can use 24/7.
Reception Service
We have 24/7 reception service for all your needs during your stay.
Open Buffet Breakfast
We have an open buffet breakfast service, which is full of rich flavors and offers a variety of food and beverages.
Kars Restaurant
In our hotel, the day starts with our rich open buffet breakfast service. Local flavors unique to Kars cuisine are carefully prepared for our guests in the kitchen of Işıl Park Hotel. Kars breakfast is among the most delicious and enjoyable breakfasts of Eastern Anatolia, with its cheese, honey, cream and delicious bread and donuts.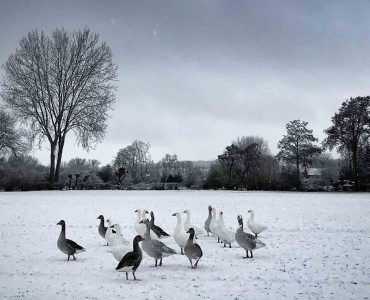 Kars in north-eastern border of Turkey, its geographical location and climate with tremendous natural beauty as well as the homeland of having the highest occurring volcanic plateau is based on -Erz I Kars Plateau. When it comes to Kars, it is especially worth noting that we are talking about an almost untouched natural beauty. Kars is […]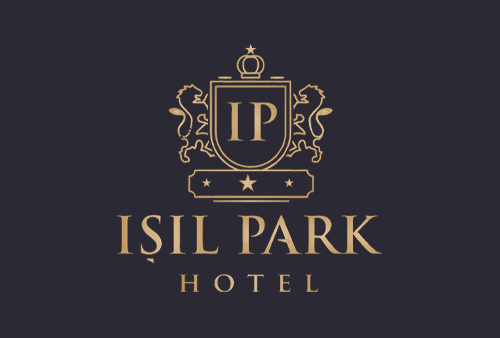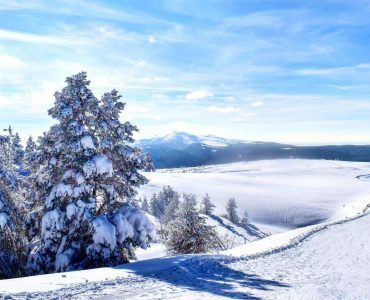 The Sarıkamış Ski Center, built on Çamurlu Mountain in Sarıkamış district of Kars, is 4 kilometers from Sarıkamış. Crystal Snow, the most valuable type of snow for skiing, falls on Sarıkamış and on the Alps, which is the most popular ski resort in the world. Surrounded by yellow pine forests, Sarıkamış Ski Center, has two […]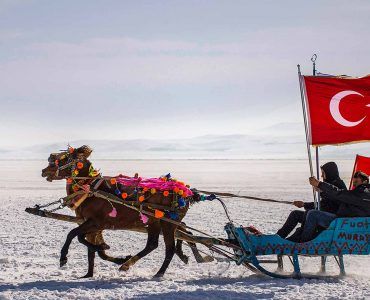 Kars, with its historical texture, climate and geographical beauties, and cultural richness, is one of the popular routes in our country, especially for winter holidays in recent years. The number of people who grab a wagon from Doğu Ekspresi pass through unique landscapes all the way along the train journey, and come to Kars on […]
Frequently Asked Questions about Accommodation in Kars
Our Hotel
Our Rooms
Food and Drink
Kars
1. Where is Işıl Park Hotel located in Kars?
Our hotel is on Gazi Ahmet Muhtar Pasa Street in the central district of Kars. You will feel the comfort of staying at Işıl Park Hotel during your travels for business or touristic trips due to its central location, proximity to historical and touristic places, and easy transportation to Kars districts and surrounding provinces. 
2. How far is Işıl Park Hotel from Kars Airport?
You can reach our hotel in 15 minutes from Kars Harakani Airport. The distance between the airport and the city center is approximately 6 kilometers.
3. Does Işıl Park Hotel have a shuttle service to the airport?
Unfortunately not. However, the distance is close, there are companies that provide shuttle services, and it is also possible to reach by taxi. You can get support from our staff for airport transportation.
4. Is Işıl Park Hotel suitable for tour groups?
Yes, it is most definitely suitable. Our hotel hosts crowded tour groups summer and winter and all our customers leave satisfied. Our rooms, number of rooms and our open buffet breakfast is exactly what tour groups' need.
5. Is Işıl Park Hotel suitable for family accommodation?
We have a family rooms, where a family of 5 people can be accommodated comfortably, these rooms can also be organized so that 3 or 4 people can stay for families with fewer people, and our non-alcoholic hotel concept can be preferred by those who plan a family holiday with peace of mind.
6. Is it possible to stay with a large group of friends at Işıl Park Hotel?
Of course it's possible. In Işıl Park Hotel, there are rooms and accommodation options designed for crowded groups of friends to stay together. Especially the groups of friends who come to visit Kars with Dogu Ekspiresi are the guest profiles we host most frequently.
7. How many stars is Işıl Park Hotel?
Işıl Park Hotel is an accommodation facility with the status of a 3 Star Hotel that has gained the satisfaction of its customers with its 75-room accommodation capacity, guest lobby, common areas and restaurant, and all its services and equipment.
8. What are the free services included in the accommodation price of Işıl Park Hotel?
Open buffet breakfast, Wifi, slippers, towels and personal care and cleaning products for the bathroom are our free services included in the accommodation.
9. Does Işıl Park Hotel comply with hygiene rules and Covid measures?
Our Safe Tourism Certified facility provides services in accordance with the rules required by the Ministry of Culture and Tourism and our Ministry of Health within the scope of Covid 19 measures. Rooms and common areas are regularly disinfected, and the health status of our team is under control. The temperature of our guests entering the hotel is controlled. Risky people are not allowed to stay.
10. Are the rooms hot?
Our hotel is heated by the central heating system. Rooms and common areas are warm.
11. How are the bed options in the rooms?
Our rooms have both double bed (double single bed) and twin bed (two single beds) options. We have single rooms with 2 or more beds, double rooms with single beds, family rooms with double single beds and single beds with 1 or 2 beds.
12. What's in the rooms?
Each room has its own stylish bathroom, 24-hour hot water, hair dryer and the cleaning and care products you need. All of our rooms are equipped with a refrigerator, coffee maker and wireless satellite TV.
13. Is the breakfast open buffet?
With its rich content, we can say that our open buffet breakfast has been appreciated by our guests. You can taste all the local delicacy of cheese unique to Kars. We carefully prepare the traditional breakfast foods of the region such as Kars honey and Kete for our guests, and we choose the freshest of everything for you.
14. Is there WiFi?
Our hotel has free Wifi service. You can request support from our staff for the password and connection.
15. Where can we eat around Işıl Park Hotel?
It is possible to find many successful restaurants and various alternatives in Kars center. Those who love to eat will be very pleased with Anne Sofrası and Düşler Street, which are neighboring businesses to Işıl Park Hotel.
16. What are the historical and touristic places to visit close to Işıl Park Hotel?
Kars Castle is right next to Işıl Park Hotel. The city's most important cultural heritage, Ani Ruins, is 35-40 minutes away. Sarıkamış, one of the most popular addresses of winter tourism, is 40 minutes away from our facility.
17. Where are the Ani Ruins in Kars?
The Ani Ruins, which fall to the southeast of the city, are within the borders of Ocaklı Village, 42 kilometers from Kars center. You can reach Ani from Işıl Park Hotel in approximately 40 minutes.
18. How can you get to Çıldır Lake from Işıl Park Hotel?
Çıldır Lake is 64 kilometers from Kars center. You can reach Çıldır Lake by train, shuttles departing from the bus station and renting a car.
19. How far is it between Işıl Park Hotel and Sarıkamış Ski Resort?
The distance between Sarıkamış district and our facility corresponds to a journey of approximately 40 minutes. After reaching Sarıkamış district center, you will arrive at the Sarıkamış Ski Resort established on Çamurlu Mountain with a 10-minute drive.
20. Where can cheese and local products be purchased in Kars?
While you are in Kars, you cannot leave the city without tasting and buying the famous Kars Gravyer cheese, which is among the best cheeses in the world, for yourself and your friends. In fact, if you have time, be sure to visit the cheese museum. There are many alternatives for shopping for Gravyer and Kars honey. Although they have an average price, there are also expensive brands. Still, we can say there is a price that appeals to every budget.